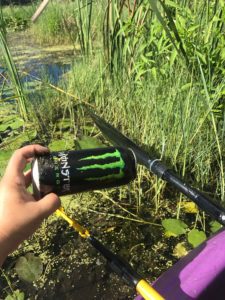 July 18, 2017 – 9:30 A.M on Tuesday morning at Lake Howard Park, in Winter Haven. Register for this cleanup at www.lakeseducation.org. All volunteers that preregister and help clean the park and lake shore of Lake Howard will be served pizza in the park at 11:30 A.M.
LE/AD Lake Appreciation Events
There are over 550 lakes in Polk County and each one of them can use a little tender loving care. One way to start appreciating our lakes is to recognize July as Lakes Appreciation Month.
WHAT IS LAKES APPRECIATION MONTH?
Citizens are encouraged to enjoy their lakes and reservoirs throughout the year but especially in July –  as July is Lakes Appreciation Month.  The North American Lake Management Society (NALMS) sponsors Lakes Appreciation Month each July nationwide to draw attention to the value and importance of lakes and reservoirs. Americans love to spend July, especially the Fourth, on the water, at beaches and on lakeshores. Boating, fishing and swimming are favorite recreational uses of American lakes and reservoirs. Lakes and reservoirs also play other vital and often hidden roles. They provide drinking water and irrigation water for agricultural fields and are a source of electricity and power generation. They also serve the important function of absorbing rainfall and runoff from land, help to prevent floods, and provide homes for precious wildlife.  It is clear that as we enjoy and use lakes, we have to protect them. Because lake pollution is caused by so many different activities, no one regulation will suffice to prevent it. Education and outreach aimed at changing individual behavior are key components to any successful lake protection effort.
For us here in Polk County, that means an opportunity to kick of a yearlong quest to celebrate our beautiful lakes (over 500 lakes).  Lakes Education/Action Drive (LE/AD), along with the City of Haines City, City of Lakeland, Lakeland Clean & Beautiful, City of Winter Haven, Keep Winter Haven Clean & Beautiful, Polk County Board of County Commissioners and Keep Polk County Beautiful are helping to coordinate their efforts with one goal in mind – removing trash from our lakes and leaving Polk Count y's lakes better than they were before!
Here's what you can do:
Join a scheduled Lake Appreciation Event (see list below) or
As an individual, family or organized group: Clean up your favorite lake any day/any time during the year. Those who pre-register and return their wrap up report surveys to LE/AD you will be offered a LE/AD membership discount and invited to our Volunteer recognition event..